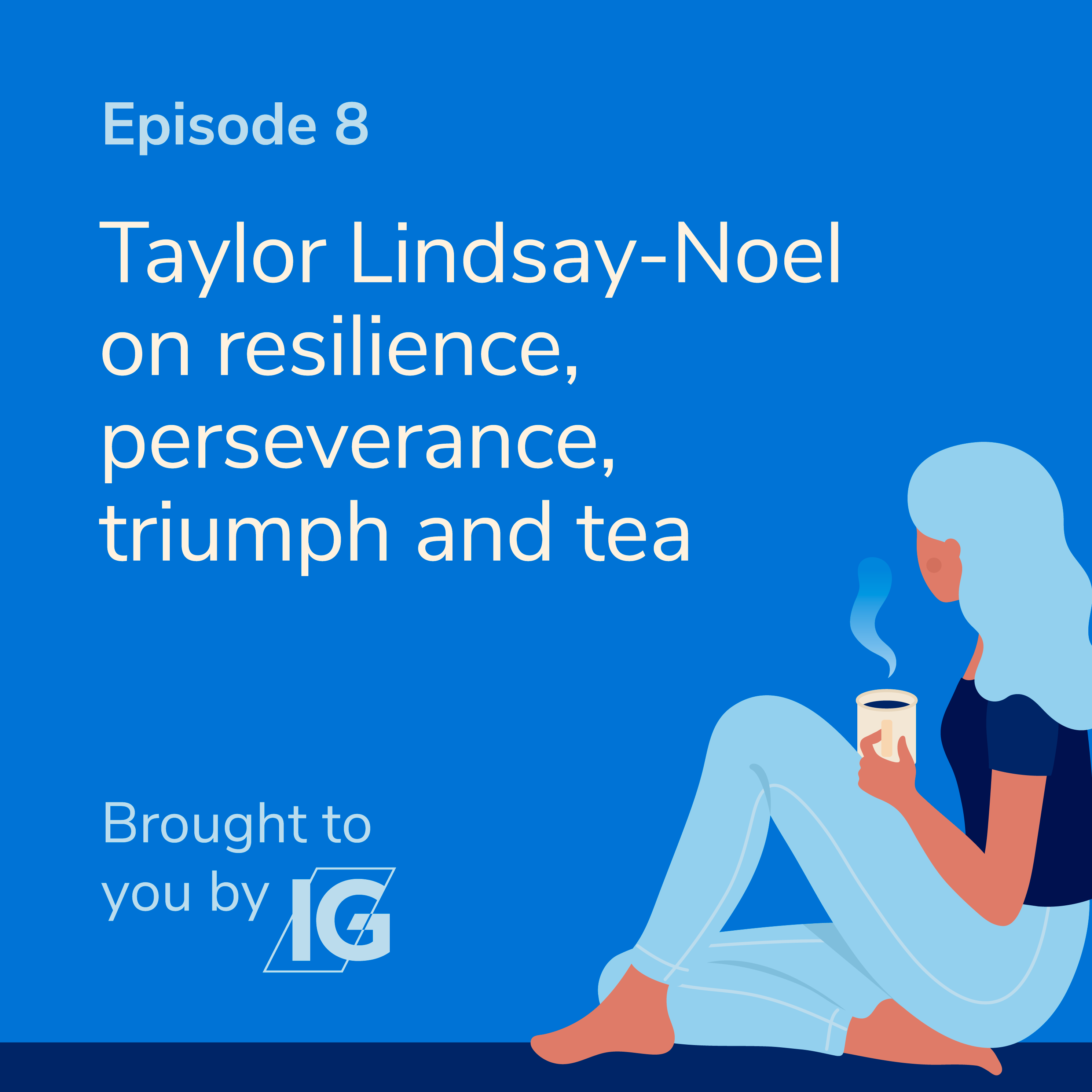 "The biggest thing I've learned is that there's so much life after tragedy," says Taylor Lindsay-Noel in the eighth episode of a Wealth of Women's Stories. She joins award-winning host Manjit Minhas, to share her story about triumph over tragedy, resilience that knows no bounds, and the choice to get up every day and live fully.
 The entrepreneur from Toronto, Ontario was an elite Canadian national gymnast who had a devastating accident at the age of 14, that instantly paralyzed her from the neck down.  Taylor persevered through adversity and paved a new path forward for herself, received a Bachelor of Arts in Radio and Television Arts from Ryerson University and is currently balancing being a motivational speaker, disability advocate, council member of the Premier's Council on Equality of Opportunity, and a business owner. She is the founder of Cup of Té Luxury Loose Leaf Teas, which was featured on Oprah's Favorite Things List in 2020. Taylor was recently named the  Young Entrepreneur of the Year by the Black Business and Professional Association Harry Jerome Awards, Canada's most prestigious award celebrating black excellence.  
"I'm so proud of the person I am today," says Lindsay-Noel. "I think we need to be more comfortable with saying that we should be our own biggest cheerleaders. I try to give myself a pat on the back as much as possible. Because if there's one person in this life you need to be proud of, it is yourself.".
Topics they cover include:
0:00: Taylor's Story: "I totally recognize I did not have a regular childhood."
8:00: Facing life's greatest challenges: "I was so terrified of feeling emotions deeply."
19:30: Entrepreneurship + inspiration: "If they didn't want to sponsor me, I'll make my own tea"
28:30: Surrounding yourself with strength: "I am an only child. So my friend group is my sisterhood."
36:20: Disability + inclusion: "I see it as an opportunity for education."
46:44: Wellness + mental health: "Talk about it even to just one person that you trust."
50:55: Triumph over tragedy: "I am tough, and I am very comfortable saying that."
Presented by IG Wealth Management
Learn more at ig.ca/women
The views, information and opinions expressed are those of the featured guests, and not necessarily those of IG Wealth Management